NEWS
FANGE, DOPETHRONE, FISTULA & GRIME FRENCH SHOWS 30 Aug 2016
---
«PURGE» PRE-ORDERS AND FREE DOWNLOAD 01 Aug 2016
---
Stream the record at Stereogum - an interview is online at Noisey France for french readers. This LP comes on limited "HM-2" transparent orange or black vinyl and is housed in a high-gloss heavy jacket. CD comes in a six-panels digipack. Digital version is available for purchase via Bandcamp, and you can download it for free here. The record will be out in September via Throatruiner Records and Lost Pilgrims Records.
Pre-order now : Throatruiner Records (Europe) — Lost Pilgrims Records (Europe) — Deathwish Inc (North America)
"Founded in 2013 in Rennes (western France) by Huata's bassist B.Moreau with the will of pushing sludge in its more abrasive, mind-numbing corners,
FANGE
's debut EP «Poisse» revealed a band with an uncommon take of the genre. Re-appropriating the classic Swedish death metal sound with detours to harsh noise, crust or metallic hardcore, the band now fully realize their sound on their first album «Purge», strengthened by a new line-up that features drummer B.Louvet and vocalist M.Jungbluth (Calvaiire).
With only one guitar throwing out monstrous HM-2 fueled riffs, stomach-kicking yet versatile drum work and bile-gargling, mutilated vocals, «Purge» marks a filthier turn in the band's uncompromising wall of sound. Entirely recorded by KKP (Abjvration, Huata, Ataraxie…) and enhanced by ear-piercing layers of noise, these six tracks are an exhausting aural experience. This is ignorant music for the Educated Man. For fans of : irrational feelings of guilt, Tom G.Warrior vocal gimmicks, body negativity."
UPCOMING SHOWS
26/10/16 — Paris (FR)
— Le Glazart w/Dopethrone, Fistula, Grime
27/10/16 — Nantes (FR)
— La Scène Michelet w/Dopethrone, Fistula, Grime
28/10/16 — Douai (FR)
— La Péniche w/Dopethrone, Fistula, Grime
DISCOGRAPHY
PURGE
— 12"LP/CD —
2016
—
Throatruiner Records, Lost Pilgrims Records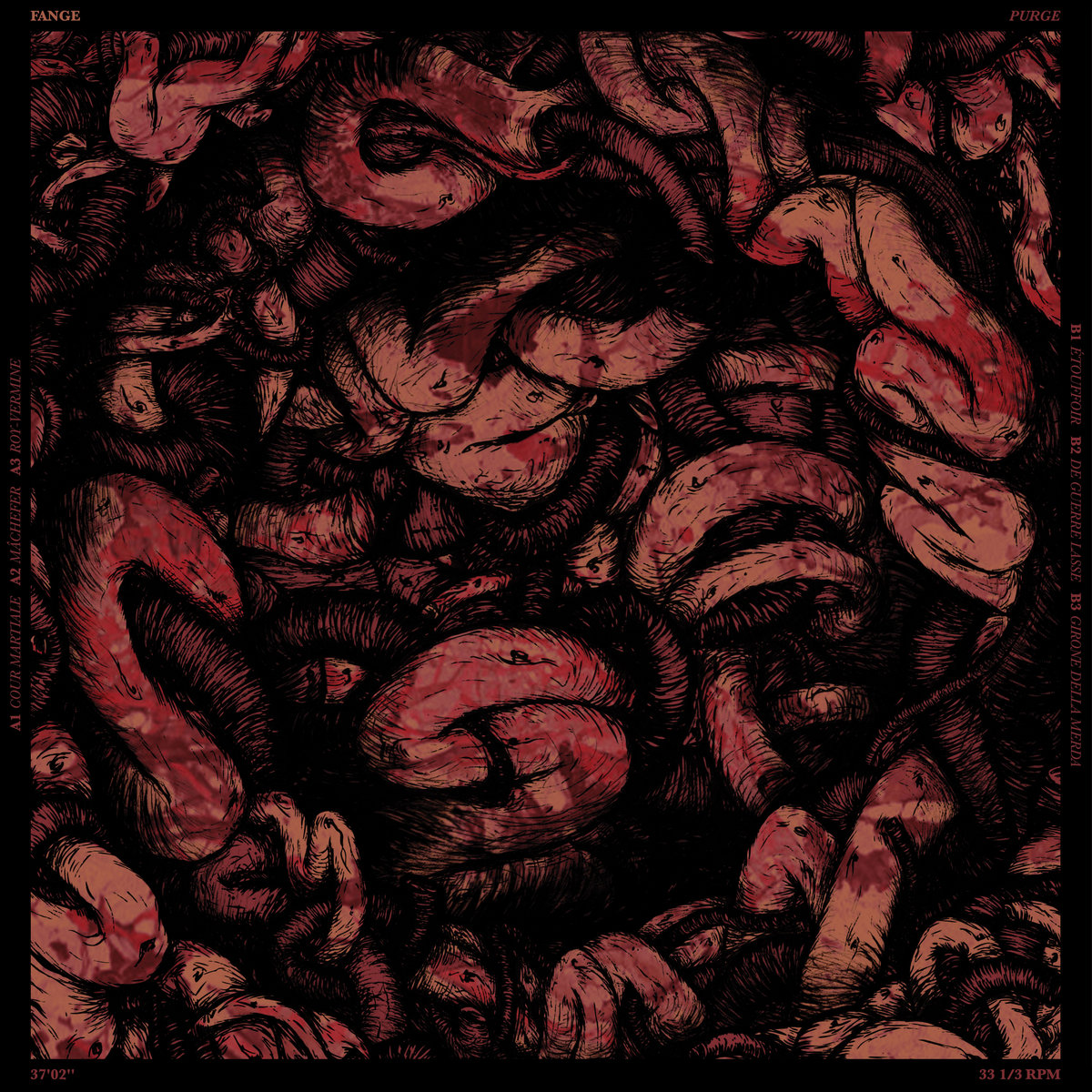 ---
POISSE
— 12"EP/CD/TAPE —
2014
—
Lost Pilgrims Records, Basement Apes...